Digiday is a media company and community for digital media, marketing and advertising professionals.
by Lara O'Reilly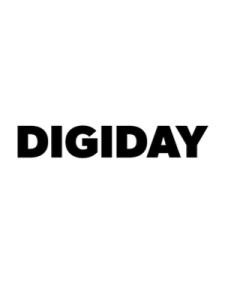 The ad tech M&A market was abuzz in the middle of this decade as a wave of strategic buyers, from telecommunications companies to publishers, swooped in to pick up assets in the hope of programmatically supercharging their data and content. But now some of those deals look set to unravel.
Altice has considered flipping Teads. RTL is rejiggering its ad tech business and reviewing its full ownership of SpotX. And News Corp?s News UK hired a bank to oversee an auction process for video ad platform Unruly.
With an economic downturn looming, ad tech experts said they foresee further similar announcements on the horizon as cable companies, broadcasters and publishers assess which of their valuable assets they can flip in order to pay down debt before a recession hits.
Anxiety is running high within ad tech right now. Among the laundry list of concerns: the new California privacy regulation, the ICO?s decision on whether real-time bidding can legally continue in its current form under the European General Data Protection Regulation, increased moves from browsers to tighten user privacy, and the perennial Google-Facebook duopoly.
Each acquirer has its own nuanced reason for reassessing its ad tech plays. But the recent moves suggest acquiring companies are rethinking whether wholly owning ad tech assets is a winning strategy.
Teads, SpotX and Unruly were never fully tucked into their parent companies. They primarily functioned as standalone units and continued to serve other publishers as well as their corporate owners. While there was lofty talk of mutual benefits when the deals were first announced, it?s not clear those were fully realized and the assets could have more value elsewhere.
?I think the strategic rationale for those acquisitions was never clear,? said Ratko Vidakovic, founder of ad tech consultancy AdProfs. ?Aside from just owning the asset, what was the greater vision? To me, there was no obvious rhyme or reason why a Dutch telco, a European broadcaster and a media conglomerate would want to own any of these companies.?
Ad tech platforms also don?t have the ?margin profile or [revenue] predictability? that larger subscription or pure-play software businesses have, said Sam Thompson, senior managing director in the media, marketing and enterprise technology division at advisory firm Progress Partners. That?s a particular concern in a downturn, when ad spending tends to take a hit ? though at least 2020 is an election year and ad companies, especially those operating in the TV space, are likely to see a revenue bump.
Read the full article here.