Las Vegas, Nevada ? May 30, 2017 ? The National Association of Broadcasters hosted their annual NAB Show at the Las Vegas Convention Center last month, attracting over 100,000 attendees for this year?s ?The M.E.T. Effect? in mind: Media, Entertainment, and Technology. With over one thousand companies represented, the convention not only hosted innovation and disruptive technology in TV and broadcast, but covered the overlapping topics of the new content consumption of future in media, entertainment, and technology industries.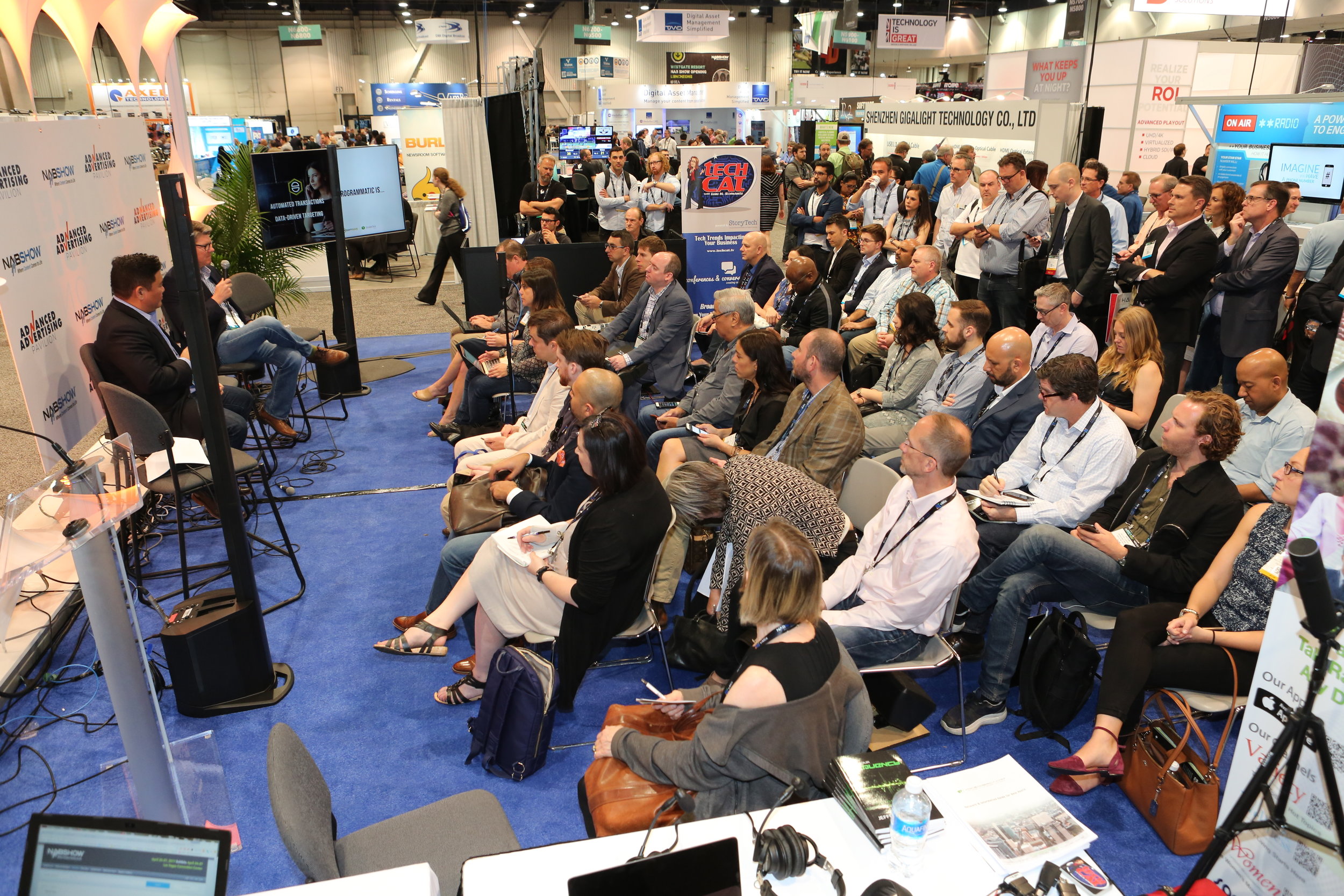 The convention has evolved from focusing on selling broadcasting equipment and tools to finding breakthrough technologies in various content platforms, including TV, short-form, and digital. This year, NAB focused on themes related to the intersection of media, entertainment, and technology. Key topics including VR?s disruption of advertising and net neutrality that delved into the digital age of broadcasting were a few among many addressed. The sharing of ideas, technologies, and information among visionaries in the various broadcasting industries provided for a lively forum that opened pathways of opportunity for us to engage with potential disruptors.
We met several innovative companies during our time at the NAB Show on the show floor as well as at the Facebook Live Video Solutions pavilion, where innovators were on hand to demo their solutions to help publishers optimize their Facebook Live broadcasts. As leaders in the broadcasting and media publishing fields, we found some interesting platforms that are leading the way in their categories:
Telescope TV delivers content solutions to broadcast, digital, and social platforms, including live experiences generated by real-time audience engagement and user-generated content. Their social marketing platform, CONNECT LIVE, is used to provide quality, real-time broadcasting solutions. The company has signed numerous recognizable big name companies, providing further legitimacy of their work in assisting companies achieve the highest return on their campaigns. As companies look for new ways to make their content interesting to consumers, Telescope should continue to grow in the years to come.

Grabyo provides social video editing and publishing tools to maximize real-time video content. Their tools and services allow rights holders and media publishers to access global audiences and enhance the quality of their experiences, especially for sports media. Grabyo has signed most of the top leagues in the world and as consumers go more toward the internet these rights should become highly valuable and give them the opportunity to grow extremely fast as well as increase their advertisement revenue. All this puts Grabyo in a great position to continue its fast growth and become the market leader for online sports.

PayWizard is a SaaS platform that manages subscription, billing, and CRM processes for British TV distributors. They focus on maximizing the quality of experience for customers. The service provides for easy management of subscribers and direct methods for increasing customer acquisition. With a projected 75 billion devices to be connected via the internet by 2020 and 6.1 billion smartphone users, it is clear that brands need intelligent subscriber management technology with marketing functionalities to maximize consumer retention. By partnering with major international players like WorldPay and Brightcove; PayWizard has positioned itself for boundless growth in the coming years. The expert team, and $400 million in pay-TV revenues for global clients indicate the strong foothold that PayWizard has in monetizing the multi-platform industry.
Throughout our time there, we were reminded that media, entertainment, and technology are permanently intertwined in this modern digital age especially as content consumption continues to change in the television and broadcasting industries. Broadcasters are working to establish fluid content for customers to enjoy on a variety of devices. Platform providers are understanding these needs and are continuing to provide solutions for multi-channel and multi-platform viewing. Our time was well-spent engaging with industry leaders who recognize the path to success includes incorporating ?The M.E.T. effect? into the daily life of the consumer.
For more information, visit their website: www.nabshow.com.