New York, NY ? April 23, 2017 ? Surrounded by senior-level executives and managers in the TV and Digital space, we heard from thought leaders and disruptors alike who addressed the continued evolution of advanced TV advertising during this Spring?s Advanced Advertising Summit, presented by B&C, Multichannel News, and NewBay Media at New York City?s Convene Conference Center.
Topics ranged across the impacts of data, measurement, targeting, and automation, and how leading companies in the traditional and digital TV spaces are using these to craft the winning strategy in their advanced TV advertising. Many of the questions asked focused on where advanced advertising in TV begins and where it ends given the fluidity many companies and platforms are seeking to achieve, while others addressed the implications of cross-platform addressability now that more and more households are ditching traditional TV and its packages for more flexibility in their viewing habits.
In the first panel of the day, advanced advertising in television was described as the ?race to scale? (LinkedIn). Moderator Janet Balis (Partner/Principal, EY and head of Media & Entertainment strategy consulting group) guided the conversation around how and when scale will become the reality given that it is now ?undoubtedly the critical enabler to unlock the power of advanced TV advertising,? which featured top industry leaders Michael Bologna (one2one Media), James Rooke (FreeWheel/Comcast), and Walt Horstman (TiVo).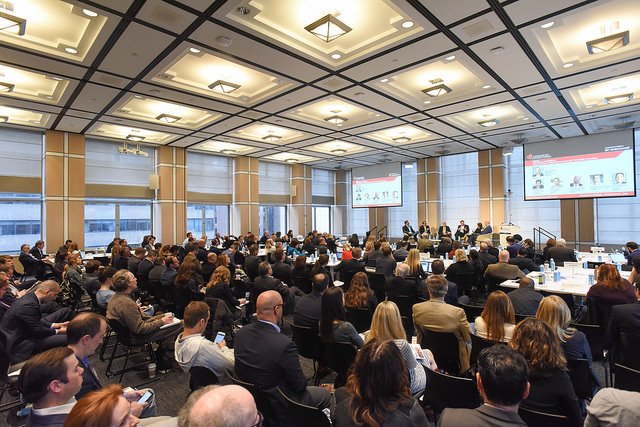 While Advanced TV has been nascent in the adoption curve in terms of household addressable scale, the panelists asserted that scale is predicated on the fluidity and efficacy of ATV to deliver results in the context of a screen neutral. To date, most advertisers and their agencies lack seamless integration of linear versus digital audiences and the measurement of cross-platform in the context of advanced media strategies.
Michael Bologna, having recently launched one2one Media for addressable video, coming from MODI Media, on the leaders in the Advanced TV category, noted that the use of differing technologies and platforms make it harder for the advertiser, unless there is seamless bottom-up integration of the data from a local, household addressable, zone addressable to national vantage. James Rooke, who leads Comcast?s FreeWheel, agreed, proclaiming that there is a sea-change coming where the TV advertising ecosystem recognizes there is a need to find those synergies among data sets, platforms, and tech stacks, but this is a difficult problem to solve given the hundreds of solutions available.
Measurement, metrics, and data cross-platform were other important topics, discussed at length through multiple panels and discussions.  Advanced advertising in television is ? by definition ? data-driven customer segmentation beyond the traditional categorizations historically used. The ability to use consumer data to better craft and serve quality and customized experiences through advertisements is the end-goal for advertisers, but programmers have been playing catch up in providing inventory given the limitations in household addressability solutions. It remains to be determine whether the innovation unfolds from the TV side or whether it is a legacy digital player, that disrupts how linear advertising is distributed.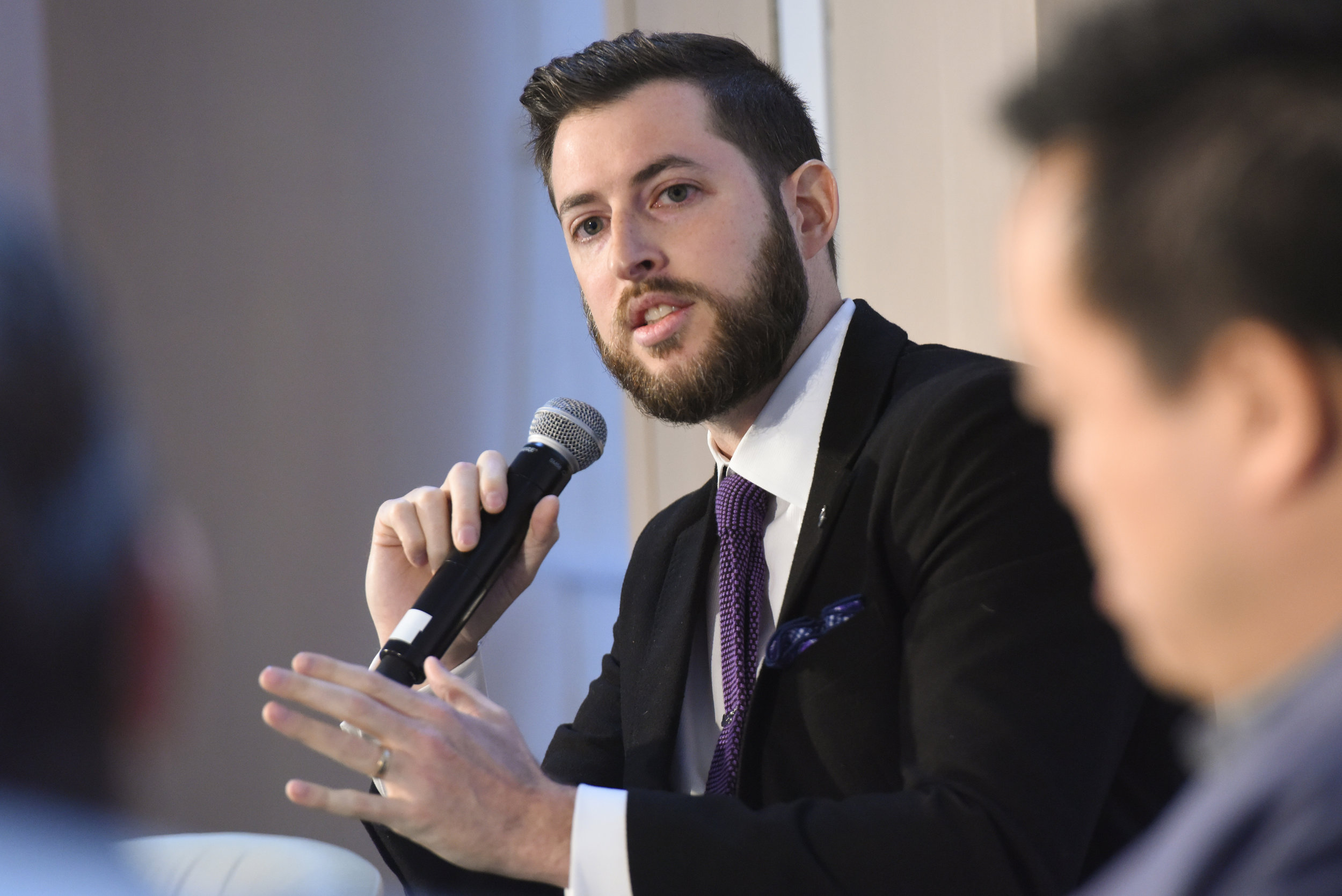 Lance Neuhauser, CEO of 4C Insights
Data is a core element in informing automated data driven inventory selection from the demand side, versus taking what?s offered up as available and satisfactory to fulfill an Advanced TV objective from the perspective of the vendor (or cable operator).  As advertising scales the capacity to do true addressable, it then drives the creative and delivery process on an audience by audience basis. Keith Kazerman (Group SVP, Client Solutions, Discovery Communications) noted that the mentality has shifted to ?audience-first,? where using the right data mix can allow for the ?consumption of premium content with precision messaging? across any screen. Lance Neuhauser (CEO, 4C Insights) compared the data-driven advertising solutions of today to farming, using an analogy that in the beginning, advertising was comparable to ?target practice? before it evolved into hunting; now, advertisers must cultivate their consumer demographics, get granular about who they serve specific ads to, and through what channels and platforms since consumers are now the ones in charge and are choosing to engage with brands.
With the conference held biannually ? once in the spring and the fall ? these industry challenges are conceptually familiar to the participants, but which set of companies are best positioned to solve them, and what economic models allow their adoption in a period in the market where transparency is the predominant expectation, remains to be seen. The acceleration of household addressability, the convergence of a common currency for measurement, and the growth in firms leveraging automation and machine learning in combination with proprietary first or second party data is a confluence of positive movement toward the vision of providing granular insight into audiences as means of delivering high value audiences in a screen-neutral, anytime-anywhere, consumer world.
For more information on the Advanced Advertising Summit, visit their website here.