< Back to the full team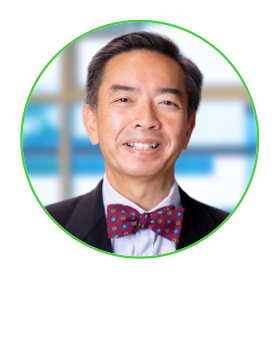 Arthur Orduna
Arthur Orduna is an accomplished senior leader with a unique track record of launching innovative new products and technologies across diverse industries, and developing disruptive new businesses and partnerships for entities ranging from early-stage start-ups to Fortune 500 public companies. He is a proven collaborator who has successfully driven high-profile initiatives across the embedded real-time software, satellite television and cable broadband, broadcast and digital advertising, smart home security and automation, and global automotive and mobility industries.
Currently, he is acting as a senior advisor to EQT, one of the world's largest private equity firms, in their services sector, and a senior advisor to New Lab, an award-winning disruptive technology accelerator in Brooklyn, NY.  He is also a member of LG Electronic's Global Innovation Council, chaired by LG's President and CTO. 
Prior to his advisory roles, he was Executive Vice President and Chief Innovation Officer of Avis Budget Group, a leading global provider of mobility solutions, from 2016 until the end of 2020. In this role, he was responsible for leading innovation globally across all of the Company's brands to deliver state-of-the-art solutions to keep pace with changing customer expectations and to foster a culture of innovation to drive the business forward. 
Before joining Avis Budget Group, he served as Chief Innovation Officer for The ADT Corporation from 2012 until 2016, where he was responsible for building the strategic roadmap for new and existing solutions, defining product architecture and positioning ADT as a partner of choice for key technology companies. Prior to joining ADT, he was a founder of Canoe Ventures, LLC, a joint venture focused on interactive television and targeted advertising owned by the top six U.S. cable companies, where he served as Chief Technology Officer and then Chief Product Officer. Previous to Canoe, he was the SVP of Product & Technology for Bright House Networks, at the time the 6th largest MSO in the U.S.  He was also VP of Product and Marketing for Canal+ Technologies U.S. as a part of Vivendi-Universal, and also held senior product management roles in the embedded software industry at Wind River Systems, ISI and Microware Systems.  Prior to technology and media, he began his career as the Managing Editor of Cityview, the weekly alternative newspaper in Des Moines, Iowa.
Mr. Orduña has a Bachelor of Arts degree from Cornell University. He also attended the MFA Graduate Program for Dramatic Writing at New York University's Tisch School of the Arts.