< Back to the full team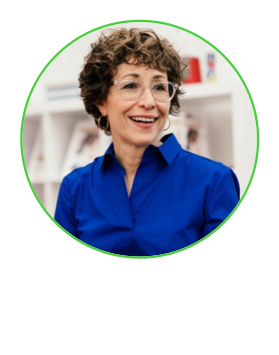 Amy Radin
Known for solving immediate and long-term complex problems, Amy brings to the boardroom broad expertise to help anticipate and adapt to changing business conditions. With 25 years of Fortune 100 consumer marketing, operational and technological experience, she has helped American Express, Citi, AXA and similar companies achieve significant results. Her pragmatism, judgment and collaborative style are especially valuable in financial services, insurance and other regulated service sectors to achieve returns on technology investments and manage unforeseen risks while delivering growth. Her award-winning book, The Change Maker's Playbook: How to Seek, Seed and Scale Innovation in Any Company, provides a framework to realize growth while embracing change.
Amy builds relationships that foster different viewpoints to sustain a positive and motivating environment. Her appreciation of customers' perspectives and how they impact the business model is central to her values and thoughtful, integrated approach.
Within her portfolio Amy serves as a director of the Association of International Certified Professional Accountants (AICPA), on the Advisory Boards of early stage and investor backed companies, SpringFour, PebblePost, OpenReel, and OfferFit, and as an Executive-in-Residence at tech-centered investment bank Progress Partners. Previously, she served on two AXA subsidiary boards, and was Vice Chairman, Healthcare Chaplaincy Network.
Throughout her corporate career, Amy championed the use of customer data and segmentation and technology to create new sources of value and mitigate risks. Highlights include leading all digital efforts for Citi Cards, a $5BB P&L, driving five years of 20% – 30% digital adoption gains with transformative business model impacts; and creating a corporate venturing unit to advance mobile peer-to-peer payments and other services that anticipated the importance of emerging consumer and technology trends, including their risk and regulatory implications. She led a cross-business program including three external partners to launch contactless technology in the NYC subway system. At AXA US she embedded customer data analytics, digital marketing practices and modern technology, and oversaw the business' rebranding, managing a $50MM media budget. At American Express she co-invented a new form of insurance that produced $50MM+ in recurring profit, and then went on to establish a growth path for a specialty lending business emerging from a credit turnaround, while implementing risk management practices to ensure future stability. Recent advisory work has increased her knowledge of the latest in customer data analytics, digital technology and sustainability.
Amy is a member of the Fast Company Executive Board, a contributor to numerous business publications and podcasts, and a volunteer mentor in an accelerator for chief product officers. She has been honored by US Banker as a Most Powerful Woman in Banking and as a recipient of the NYU Stern Graduate School of Business Nichols Award for Enterprise, Integrity and Service.
A graduate of The Wharton School (MBA, Marketing) and Wesleyan University (BA magna cum laude and Highest Honors, College of Letters and Spanish), Amy was born in New York City. She and her husband Mitchell Radin, an attorney, live in Short Hills, New Jersey, and have three children. As part of her pro bono and philanthropic work, she is actively engaged in efforts to widen access to education and the arts for disadvantaged youths and serves on a pre-school board.