By Chris Legg
Chris is a Senior Managing Director at Progress Partners, with over 20 years of experience working with growth companies; He lives in Cambridge, MA, and is based in Boston.
May 20th, 2021 ? In a move that will redefine the entertainment landscape, Discovery and WarnerMedia announced this week that they will combine forces. Lest the two companies become footnotes in the history of the streaming wars, this deal ensures relevancy and signifies the necessity of scale. The newly formed combined entity is now well positioned to be a global leader in content and production, with Discovery CEO David Zaslav at the helm. Recognized as one of the most experienced and savvy television executives in the world, Zaslav announced that the new company will spend $20 billion on content, priming it to compete directly with Netflix, Disney, and others. Watching this play out is a thrilling movie in the making. Here are some of my high-level takeaways:
Content May be King, but Scale is the Ace of Spades

Chief among the reasons for this deal is the marriage of WarnerMedia and Discovery?s respective content libraries. WarnerMedia brings news (CNN, HLN), scripted content (including HBO, Cartoon Network, Adult Swim), sports (TNT, TBS, Turner Sports), and a built-in streaming distribution platform, HBO Max, to the reception. Discovery?s contributions are largely focused on unscripted content, with HGTV, Food Network, and TLC among its channel roster. By bringing all these assets under one roof, the combined company diversifies its content offering, making it a viable competitor to the leading streaming media operators, namely Netflix, Disney (whose lineup also includes Hulu and ESPN+), and Amazon Prime Video.
Telecoms Return Focus to Core Business

If the idea of a telecom giant spinning off media assets for which they paid top dollar feels like deja vu, you?re not alone. The deal, in many respects, mirrors Verizon Communications? recent sale of Verizon Media to PE firm Apollo Global. Once a fashionable endeavor, vertical integration in telecom now appears out of style – and for good reason. Following the announcements of these deals, both AT&T and Verizon noted that shedding their media divisions would provide them a chance to refocus and align around their core telecom businesses. This is no coincidence. Previously considered a laggard in the 5G race, with a large portion of it?s debt wiped off its books, a downsized, more nimble AT&T now has a greater chance of competing with T-Mobile and Verizon for dominance in the multi-hundred billion dollar next-gen wireless market.
Many Acquisitions Don?t Work Out?Including the Biggest Ones

The divestiture also serves as a painful acknowledgement from AT&T that its initial acquisition of Time Warner (which it renamed WarnerMedia) didn?t make much sense to begin with. Despite AT&T CEO John Stankey?s assurances in 2018 that the Warner acquisition would bring synergies to both businesses and cost savings to consumers, the company struggled to find anything resembling real synergistic fit. Instead, AT&T?s primary use for WarnerMedia was to enhance its ability to offer free services to its telecom customers in order to retain them (think, ?switch to AT&T and get HBO Max on us!?). This strategy was seen as short-sighted. AT&T was never truly willing to make the investment necessary to make WarnerMedia a true competitor in the streaming wars – case in point, Netflix spent $17.3B on content in 2020, while AT&T?s investment in content for HBO Max was comparatively paltry at less than $1.5B.

The Winners

AT&T Shareholders, who will now hold a combined 71% stake in the new company

David Zaslav, who will be anointed czar of the newest powerhouse in digital entertainment

Consumers (maybe), who will now have even more streaming services to choose from. For existing HBO and/or Discovery+ subscribers, access to both content libraries without having to pay for separate subscriptions

The Losers

Jason Kilar, WarnerMedia?s CEO, whose days are likely numbered with Zaslav at the helm of the new business

Randall Stephenson, the former CEO of AT&T who now counts the AT&T-Time Warner deal among his blemishes, in addition to the 2015 acquisition of DirecTV

Consumers (maybe) who could see price increases to help offset the cost of content to be offered on the new company?s streaming service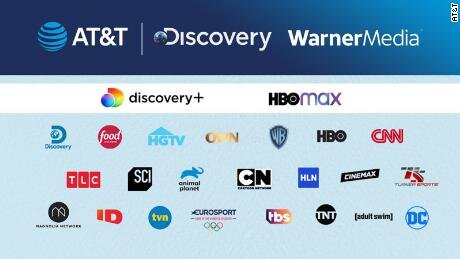 To learn more or if you have questions, send an email to the author clegg@progresspartners.com or our marketing team marketing@progresspartners.com.
You can also view this article on LinkedIn with public commentary & likes here.