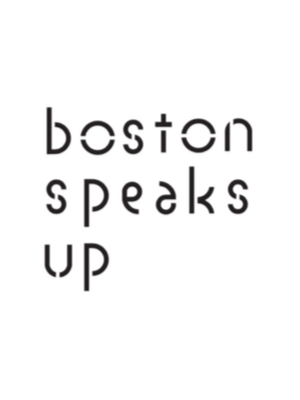 Boston Speaks Up is a multi-platform storytelling series from Fabric Media documenting the civic leaders, entrepreneurs, creators, innovators and artists with connections to Boston. Find the podcast on Spotify, Apple Podcasts, Stitcher, Google Play and SoundCloud. 
Sam Thompson is one of the founding partners of Progress Ventures, the venture capital arm of Progress Partners, a boutique M&A advisory firm where he serves as senior managing director.
Thompson?s main focus is on the marketing and media technology marketplace, where he has built a strong network of contacts that can help early and growth-stage businesses. He has experience developing strategies for retail, digital media, and marketing technology clients. He offers unique perspectives having previously worked for IGN Entertainment, Proctor & Gamble, and the Phoenix Media/Communications Group. Thompson is also one of the orchestrators of Progress Partners? annual Progress Connect conference in which chief executives in digital media, marketing and ad tech descend on Boston for the invite-only event. In his spare time, he coaches leadership to undergraduate students at his alma mater Babson College.
Enjoy our pre-podcast written Q&A below. You can also listen to our BSU podcast discussion on any of your favorite audio platforms (Spotify, Apple Podcasts, Stitcher, Google Play, and SoundCloud).
Click here to view the full article & listen to the podcast.
Content preview:
Where did you grow up? Cambridge, MA
How would you sum up your childhood? The neighborhood was full of either kids and their families or septuagenarians. We did all we could to tool around on our bikes and skateboards, build jumps, and climb fences and roofs without getting caught. Never had any major accidents, thankfully.
What most inspired your career in venture funding? My early career in San Francisco not only turned me onto the business world, but also exposed me to how a startup could become something significant. By then I was hooked on gaining a business degree and headed to Babson to unpack entrepreneurial leadership.
You made interesting career changes in terms of industry (notably from photography to entertainment to tech). What made you want to change? As an Art Major in undergrad, I excelled in the creative process, but it was quickly apparent through several internships and then my initial job out of school at a design firm that I was well aligned with a creative career. I discovered the client-facing role of sales and account management was far more fascinating and invigorating. That brought me into the startup side of online media and I became hooked on the business world. 
What advice do you have for burgeoning business owners? Seek out your team. Don?t go at it alone. Like your best friends in life, find partners who care about one another, and the big hairy goal.
Who?s been the most inspiring figure in your life? My mother.
Why focus on emerging media, marketing, and advertising tech? It?s an esoteric and complicated landscape. I love the complexity and nuance to it all. As investors, my partners and I have built up a great network within this ecosystem that gives us unique perspective, guidance, and understanding through which we will place our investments and effort. Our success comes from more than just great ideas or elite degrees.
What is one thing you think education should emphasize more in teaching business? The soft skills that come from a business degree have more relevance and applicability in the realm of leadership than any other side of the business degree. People get uncomfortable in some situations that deal with feelings and emotion, but the people who know how to manage, engage, and leverage emotion are a step ahead.
What have you learned from your years of coaching student-entrepreneurs? It?s easy to forget where we came from and always hard to put ourselves in someone else?s shoes. Coaching is a great connection to the growing mind and uninitiated. One easily takes for granted the mundane side of a day, week, or year, but to the novice it is fundamental.
What is more rewarding for you, helping future business leaders as a coach or helping grow businesses as a VC? They aren?t so different in some ways, but I would say that coaching students is a great foundation. Building a relationship with an entrepreneur and being a trusted advisor (regardless of title) is an honor and an amazing privilege.
What is one company people should know about? Zwift. The company has completely transformed running and cycling indoors. As an avid cyclist for the majority of my life, I?ve always been hard-pressed to keep up my fitness through the winter. Riding indoors is miserable. Zwift is a monumental platform and company.
What is one piece of advice you wish you had heard at the beginning of your career? Be patient and find your mentors; As your professional interests solidify seek out those who align with your interests a
nd goals for success. Separately, don?t be afraid to walk away from a deal (job offer, transaction, etc.) if the interests aren?t aligned.
What emerging media ventures or categories are the most important for people to follow now? Audio Tech is going to transform our world.
You?re an avid cyclist. How does cycling help you in business? Gives me so much: friendship, networking, an escape, health and wellness (physical and mental), stimulation. 
What do you love most about living in Boston? Living and working in the Boston area has a great balance of life and work. Four seasons, the mountains, the ocean, and everything in between.